Telecom Expense Management (TEM)
XILEC Telecommunications Telecom Expense Management Service
XILEC Telecommunications offers a great telecom expense management software tool. Combining our powerful software technology with years of auditing experience has resulted in a unique capability to easily and accurately manage your telecom costs.

XILEC Telecommunications offers a variety of ways to assist with your organization's voice, data, and mobile communications assets. These services range from contract negotiation to order placement to invoice auditing, processing, GL coding and payment. Telecom Expense Management focuses on finding savings opportunities while also providing the control, visibility and proven best practices to address critical business needs within your telecommunications environment.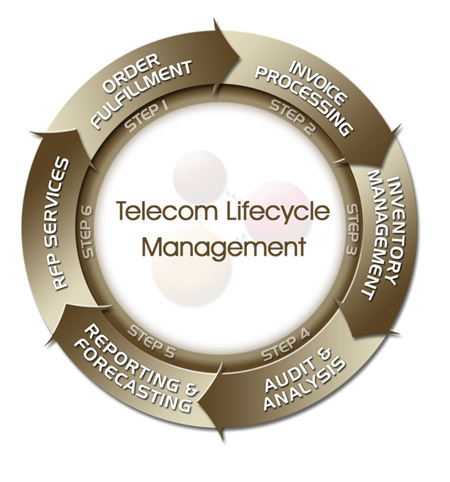 By utilizing a telecom audit partner that can manage all aspects of your telecom lifecycle, you are more likely to find greater savings and have an ally on your side when it comes to negotiations. How much, or how little, you turn over to us is up to you.

XILEC Telecommunications can assist with any, or all, of the following telecom audit services.
Wireless Management
Wireline Management
Order Managment
Inventory Management
Invoice Processing
Invoice Audit & Recovery
Contract Negotiation & RFPs
Cost Allocation
Order Fulfillment
Wireless and Wireline Resource Optimization
Vendor Contract Negotiation
RFP Processing
Benchmarking
Test Calls
Using XILEC Telecommunications to Deliver Telecom Audit Services
Whether or not you choose to use our web-based TEM software to view for your self , it helps us maximize savings and recovery opportunities for your benefit. The reason is that our system allows us to set thresholds and tolerances specific to you, our client, which in turn helps us identify audit issues.
Managing other Expense line items
XILEC Telecommunications will help you get control of any items or bills that are too numerous or too difficult to manage efficiently (eg. trash removal, computers, water bills, etc.) . By utilizing our web-based software we can help you get your arms around it and bring it under control.
One Bill, One Payment
XILEC Telecommunications can provide you with the simplicity of one bill and one payment rather than the myriad of bills that you currently deal with. You approve and pay one bill, freeing up your A/P time for other important tasks.
Next Steps:
See how our telecom audit services can be tuned to your business needs. Contact XILEC today