Outsourcing
You may not even be considering Outsourcing as a possibility. The reason may not be because you don't want it but you don't think you can afford it. XILEC Telecommunications has changed all of that. We not only take the hassle out of telecom for you, we make it a no-brainer cost wise. Our unique position in the industry allows us to find the best deals in the market for you and handle all you moves, adds, changes and disconnects for you without you having to deal with all the myriads of companies that are out there.

We have connections and are partners with most of the major carriers in the industry and know their strengths and weaknesses. We can help you with the bidding, contracting and deployment of your networks. Additionally, we can manage those networks for you in what ever manner you please. We can also provide you one bill for you telecom services and allow you to write just one check a month.

If this all sound to good to be true, just try us out. We have over 100 years of combined experience in the industry and can ease your pain. We would be glad to discuss how we can make your life easier for a lot less than you would think.

The typical telecom lifecycle is illustrated below: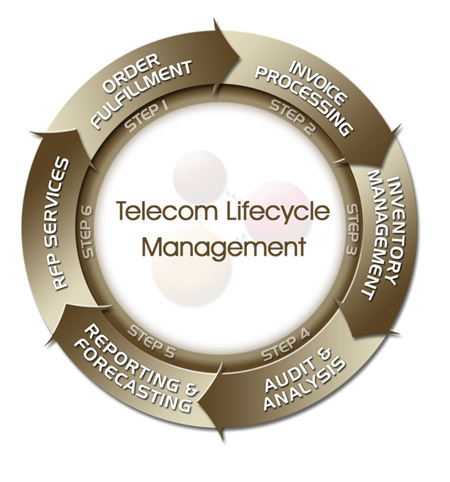 You can outsource any or all of these functions to XILEC Telecommunications. Let's talk and you can see how simple we can make your telecom process. Contact us today.